Sedbuskers, sometimes known as the Bullenbush Band duo, are songwriters Ian and Sue Bembridge. The Lady in the Lake is their first album as the Sedbuskers, with the pair contributing to Bullenbush Band albums since 1987 and Ian launching a solo album in 2006.
Sedbuskers have performed all over the UK, from the 'Old Profanity Showboat' in Bristol Harbour to the main stage for the launch of the 'Tour de France 2014' in Hawes, North Yorkshire with the occasional foray overseas. They played support to Peter Skellern and Jake Thackray. Sedbuskers are equally at home in small folk clubs or performing on open air festival stages.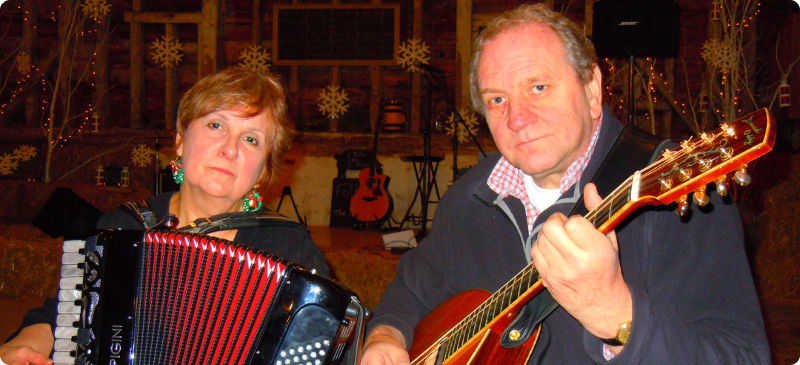 Sue, who hails from North London, is a talented singer and multi-instrumentalist accompanying songs with piano accordion, recorders and guitar. Ian was brought up in Worksop, Nottinghamshire, but has lived in Hertfordshire since 1982. He sings and plays guitar, bass, mandocello and mandolin.
Sedbuskers have been influenced by numerous rock and folk musicians over the years, writing songs that tell stories or try to make a point.
Read more about The Lady in the Lake album.